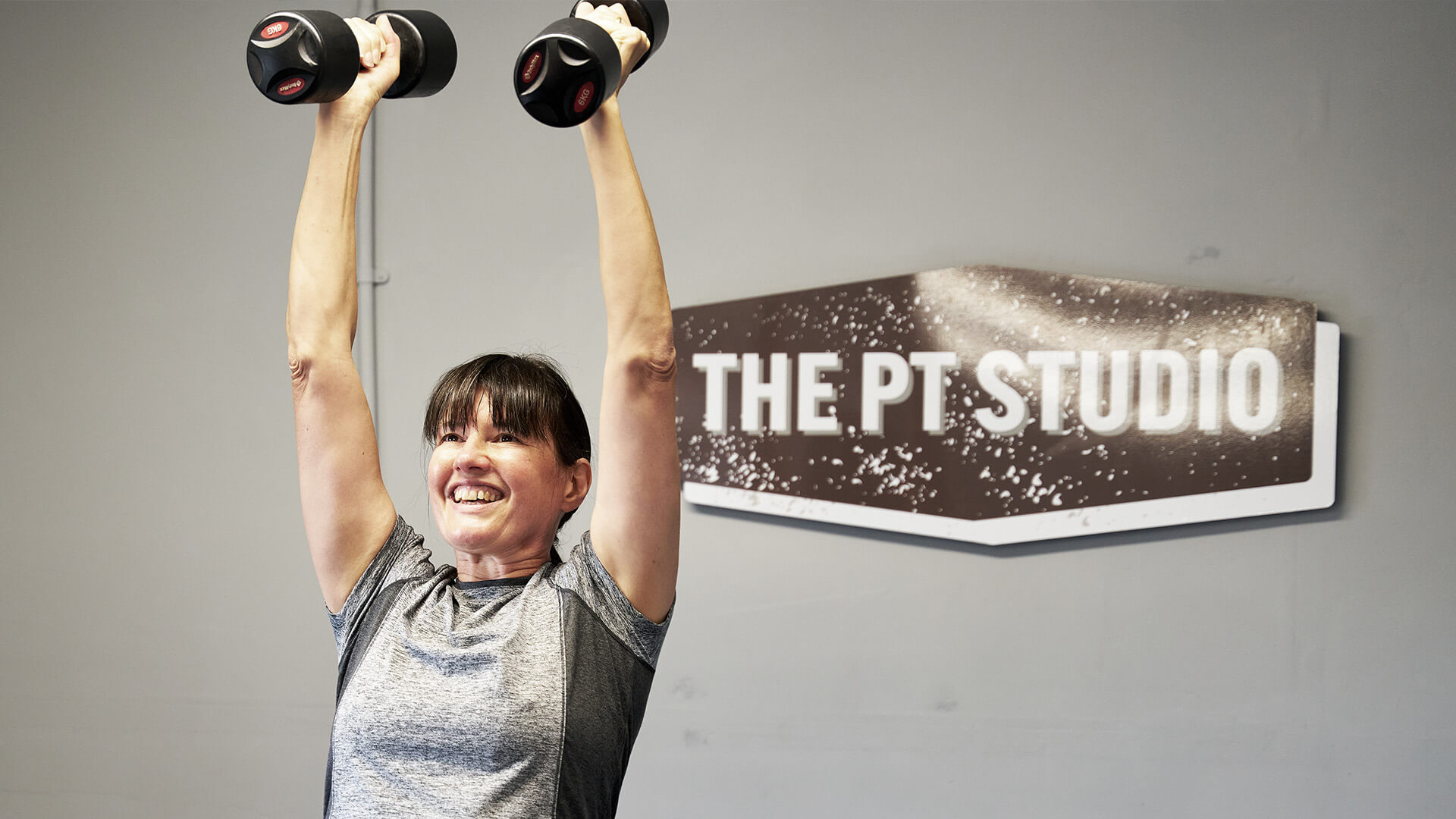 Personal Training Chelmsford
Our personal training studio opened in October 2015 in Chelmsford under original founder Kristy Ellis. In August 2023, trainer Laura took over the business and renamed it to The PT Studio.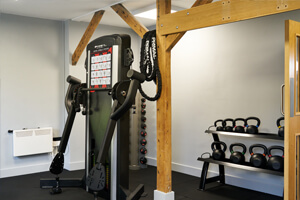 Situated just off Three Mile Hill and with free parking available, the training studio is a great place to get fit while having fun. If you dislike the commercial gym atmosphere, come down and see us. We don't believe in boring and repetitive exercises or fad diets - just in developing new, healthier habits and in making exercise interesting and enjoyable.
We have a range of equipment available, including dumbbells, kettlebells, medicine balls, ViPR, TXR and boxing gear to name just a few. We are frequently expanding our equipment selection as the needs of our clients grow and change. Having a wide variety of training equipment means we can cater for any fitness level as well as provide varied exercise sessions that never get boring.
The trainers at our Chelmsford studio offer both individual personal training and group personal training. The group sessions never have more than 5 members taking part as this allows everyone to receive individual attention from the trainer and creates a friendly and supportive environment to train in.
Our team of personal trainers can support you in achieving your fitness goals. They can offer advice on your nutrition needs as well as guide you through your new exercise routine. If you like the idea of personal training but would prefer to work out with a friend, we also offer group PT for two or three people who would like to attend together.
For anyone looking for fast results, we also offer our Kickstart Programme. This is an intensive course that lasts for 8 weeks and involves three 1-1 personal training sessions per week as well as in-depth nutrition advice.
Personal training sessions can be arranged for any time there isn't already a group class taking place. Details of current class times can be found on the small group session page and you can find out more about our trainers on our team page.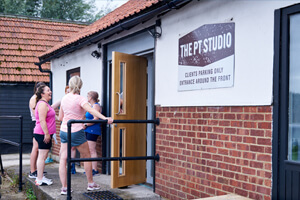 Address: Willows Cottage, London Road, Chelmsford, CM2 8TG
Directions: The studio is opposite Hylands House on London Road, which is also known as Three Mile Hill. If you come from the direction of Ingatestone, you need to continue to Widford Roundabout and go back up Three Mile Hill in the opposite direction. Coming from Chelmsford city centre, look out for a sign on the left for a piano trade centre. Turn left there and you'll see the studio at the bottom of the drive.
Parking: You can park for free directly outside the studio.
To see how we could help you achieve your health and fitness goals, take a look at our testimonials or contact us now to claim your free consultation.