Meet the Chelmsford Team
The PT Studio runs with the help of this fantastic team.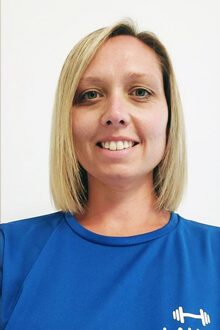 Laura
During the first covid-19 lockdown I decided that I wanted to pursue my interest in fitness and nutrition. I enrolled in a Nutrition course shortly followed by my Level 2 in Gym Instructing and Level 3 in Personal Training.
Prior to qualifying, I always had a personal trainer of my own to help me with my own goal of hypertrophy training (muscle gain).
I am currently on my way to specialising in Pre and post natal, youth and senior populations.
I love being able to inspire and help others achieve their fitness and wellness goals, just like my children also inspired me to make the decision to start personal training.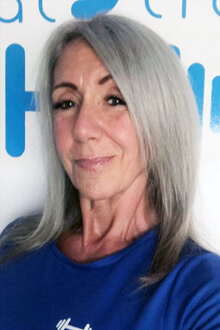 Nike
I have worked in gyms and health clubs since 1986 so I've seen many fitness fads come and go! Nothing has ever beaten a well-constructed exercise and nutrition programme.
Weight training has always been a passion and led me into fitness and figure competitions at national level. As a personal trainer I have assisted clients ranging from busy parents to celebrities to bikini competitors. Achieving your goals doesn't necessarily mean spending long hours on the treadmill or stair climber. I love to show people that they needn't fear training hard to achieve the results they seek – aim high and let's get started!