Raisin and Walnut Muffins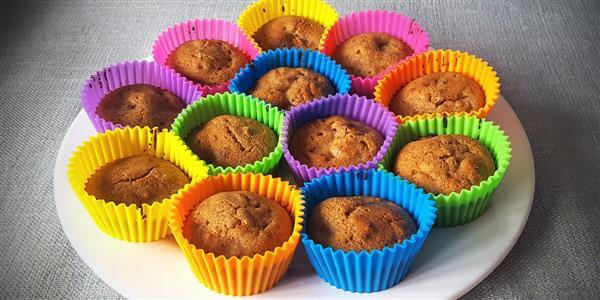 Are you partial to a cake with your afternoon tea? Does your office encourage you to bring in baked goods to share around? Well you can't go too wrong with these coconut flour based muffins!
Category: Snack
Prep Time:
Cook Time:
Yield: 12
Diet Suitability: Vegetarian, Low-Lactose, Low-Calorie
Method: Baking
Ingredients
1/4 cups / 35g of coconut flour
4 tbsp / 50g of melted coconut oil
2 tbsp coconut milk
3 eggs
1/4 tsp vanilla essence
1/4 tsp baking powder
3 tbsp honey
1/3 cups / 50g raisins
1/3 cups / 50g chopped walnuts
1/4 tsp salt
Method
Pre-heat oven to 200 C / Gas Mark 6.
Heat coconut oil an honey in large saucepan until combined.
Remove from heat.
Add eggs, coconut milk, vanilla essense, raisins, walnuts and salt, and blend.
Sift coconut flour and baking powder together into the mixture.
Whisk into batter until no lumps remain.
Place mixture into muffin cups on a baking tray.
Place in the oven for 25 minutes, until golden brown.
Remove from oven and allow to cool.
Nutritional information will differ depending on the exact ingredients used and even the manufacturer or brand of certain ingredients. So please take this just as a guide, and remember that snacks are best eaten in moderation, no matter how healthy they are.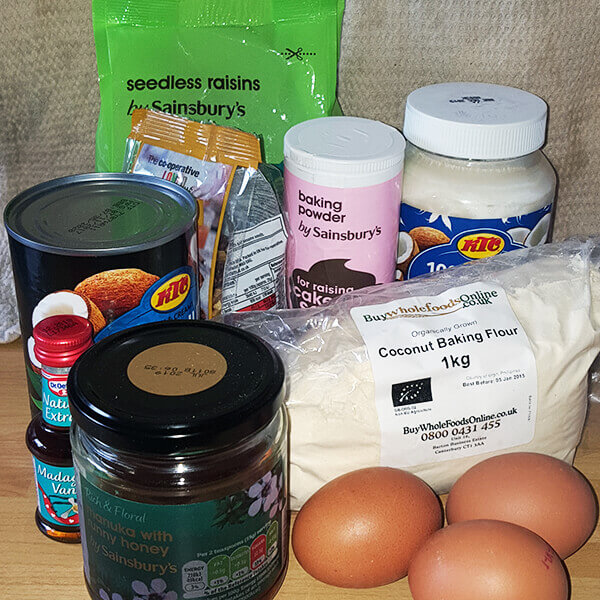 Nutritional Information

per Muffin
120 kcal
9g fat
7g carbohydrate
6g sugar
1.7g protein
0.8g fibre
0.2g salt