Banana and Oat Cookies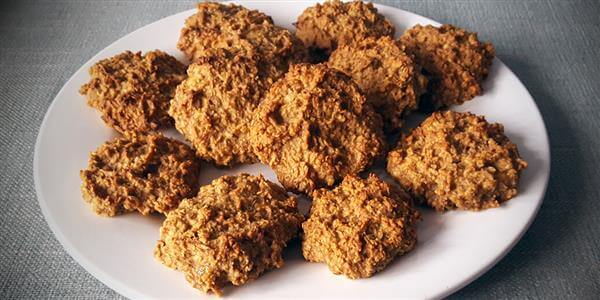 If you never feel quite right without some cookies in the cupbord for when you get home from a hard day, why not whip together some of these super simple banana and oat cookies! They have about half the average sugar content of shop bought cookies!
Category: Snack
Prep Time:
Cook Time:
Yield: 12
Diet Suitability: Vegetarian, Low-Lactose, Low-Calorie
Method: Baking
Ingredients
3 ripe bananas
4 tbsp / 50g of almond butter
1 tbsp / 12.5g of melted coconut oil
4 tbsp honey
2 cups / 180g porridge oats
Method
Pre-heat oven to 180 C / Gas Mark 5.
Mash bananas in a bowl.
Add almond butter, coconut oil and stir, then stir.
Add oat, and stir until all the oats are covered with mixture.
Grease or line a baking tray.
Scoop about a tablespoon of mixture and place into cookie shapes on tray.
Bake for 30 - 40mins, until crispy.
Remove from oven and allow to cool.
Nutritional information will differ depending on the exact ingredients used and even the manufacturer or brand of certain ingredients. So please take this just as a guide, and remember that snacks are best eaten in moderation, no matter how healthy they are.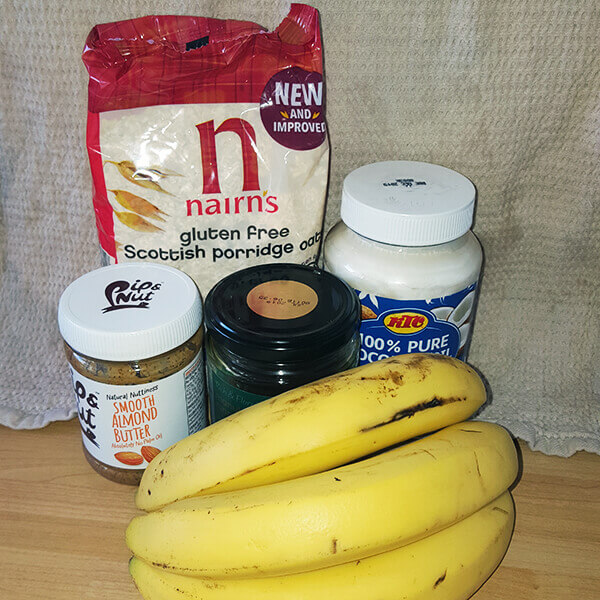 Nutritional Information

per Cookie
108 kcal
4g fat
13.5g carbohydrate
4.5g sugar
1.6g protein
2.9g fibre